Home
Adoption Fees
Adoptable Pups
Adoption Form
Surrender Form
Donors
Haven Connection
Haven Boutique
Links
Newsletter
Happy Tails
All About Yorkies
Halloween Contest
Patellar Luxation
Ligament Tears
Contact Us



----------------------------------------------------------------------------------------------------------------------
----------------------------------------------------------------------------------------------------------------------

NORTH CAROLINA



August 30 - September 1, 2014
------------



PAWTISM 2014
( Click on image for more information about this event.)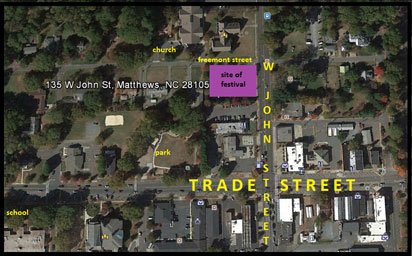 ABOUT THE FESTIVAL
PAWTISM 2014 is the inaugural year for the festival. It is a family-oriented event, and we will have various activities for the kids including a bounce house, clown, fairy, animal balloons, grab bag, and face painting. We will have a raffle that includes donated items from Carolina Panthers, US National Whitewater Center, NASCAR, and more!! You get 25 tickets for $10!! We will have a bake sale with delicious treats. Multiple animal rescues including Yorkie Haven Rescue will be present to raise awareness about animal rescue. Reagan's Wish will be there to raise awareness about Autism. To top it off, lots of vendors with handmade, unique, and fun arts and crafts items as well as commercial vendors like South Hill Designs, Mary Kay, and Scentsy will be here too. Food will be provided by "Two Chicks and a Truck"

Yorkie Haven's purpose for attending will be to:

To educate the general public about responsible pet ownership and the humane treatment of animals

To promote the practice of spay/neuter in an effort to reduce pet overpopulation

To educate the public on how the use of an iPad can open a new world of learning for children on the spectrum

To raise awareness in our community about autism prevalence rates in North Carolina

To educate our local citizens about HB498, North Carolina insurance reform we are trying to get passed to provide coverage for therapies related to autism

We will also use this opportunity to fundraise for the medical expenses of the yorkies in our program that are in need of care, and for the IPADS for children and families affected by autism. 100% of the proceeds go directly towards the care/vetting of the pups in our rescue and to purchasing IPADS for Reagan's wish.
For more information, visit the festival website: PAWTISM